Gaming News
Stray Game for PS4 Release Date, Gamplay and Information
Here's what we know about Stray, the game, so far.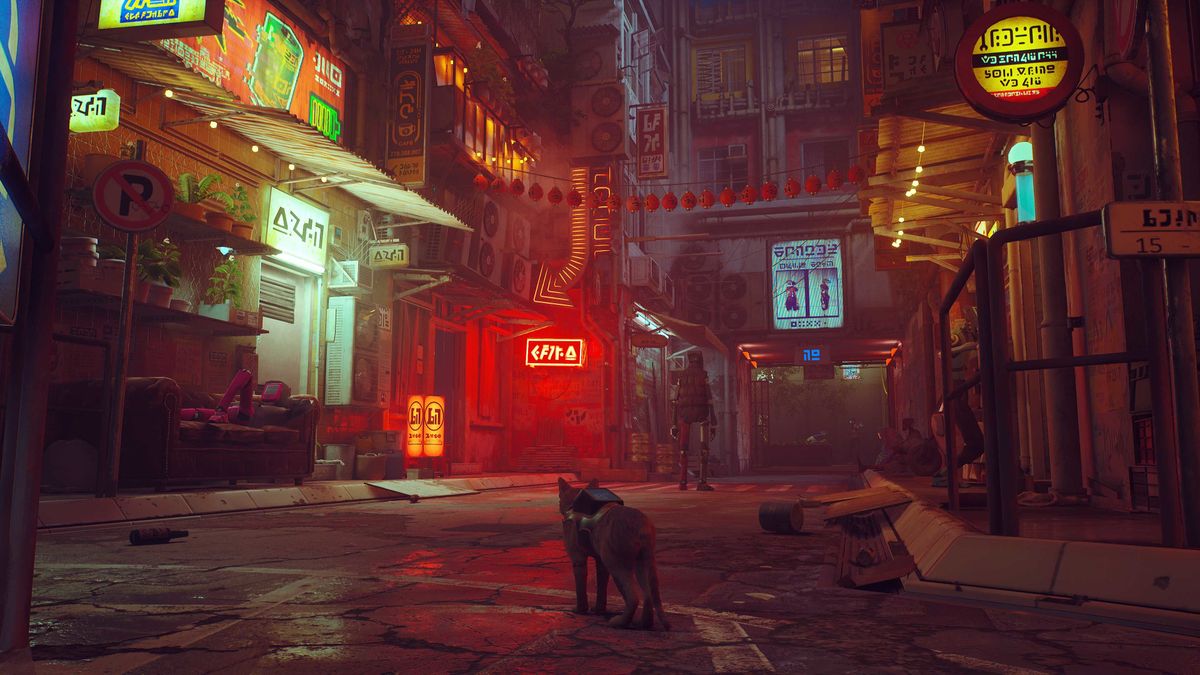 Explore a dystopian, cyberpunk-esque cityscape from the eyes of a stray cat, in Stray. This title was a bit of a surprise for Playstation fans, but there's seemingly a hoard of fans and cat lovers itching to see what Stray is all about.
Stray Game Platforms: PS4, PS5, and PC
Stray game Release Date: July 19, 2022
Studio Name: BlueTwelve
Stray Game Trailer
When this trailer dropped in the Playstation State of Play, I immediately knew it was a day one purchase. Beautiful graphics, droids, incredible lighting, and an adorable main character? Count me in. The haunting silence of the city and the alluring trials of being an outsider in a world teeming with mysteries untapped pique my interest. The ambiance and gameplay remind me of Eastward, an incredible 2D JRPG indie game.
How Much will Stray Cost?
Stray will release for 29.99, half of what most Playstation games usually cost. However, Stray will be free to download for PS Plus Premium subscribers. Steam is also offering a 10% discount currently for those who preorder.
What is the Gameplay like for Stray?
Stray is a 3rd person (animal?) exploration adventure game where you play as an orphaned cat roaming through a dystopian cyber city. While it's not specifically open-world, there are pockets of adventure that break up the semi-linear gameplay. As the protagonist, you'll befriend a tiny droid named b-12 who helps you interact with your environment. On top of the exploration, you'll solve puzzles to progress the story. As you encounter more seedy characters in the city, you'll find different ways of protecting yourself.
Is Stray a Playstation Exclusive?
Despite being mentioned in the Playstation State of Play, Stray is not specifically a Playstation Exclusive. However, it's only been announced for PS4, PS5, and PC as of yet. Releases for Xbox and Nintendo Switch have yet to be announced, but it's not out of the question for the future.
Stay tuned for future updates, and happy gaming!