It's 3:25am on a Tuesday, all the lights are off. It's a work night. I take my headset off to find that my coffee table has been shoved aside and my McDonalds cup is rolling on the floor.
This was me a couple of months ago, after getting playing an unreasonable amount of time in Ghost Giant PSVR.
I'll just play a couple of hours, I said.
Platform: Playstation VR
Publisher: Zoink AB
Genre: Puzzle Adventure
About Ghost Giant PSVR
Explore a handcrafted version of the French countryside where you follow Louis through a story about friendship, life, and growing pains.
You play as the stationary "Ghost Giant", where you help Louis solve puzzles and give him a push in the right direction when he needs it.
Gameplay
5/5 Stars
Out of all the VR games I've played, this one is probably the most mobile. I found myself pushing aside the coffee table and bumping into the couch a few times as I bumbled around my apartment. That being said, it's one of the most interactive worlds I've experienced. Being a puzzle game, you can interact with nearly everything, and the levels are quite expansive. While this is overall very positive, sometimes it can feel like you're lost in a 3D iSpy book.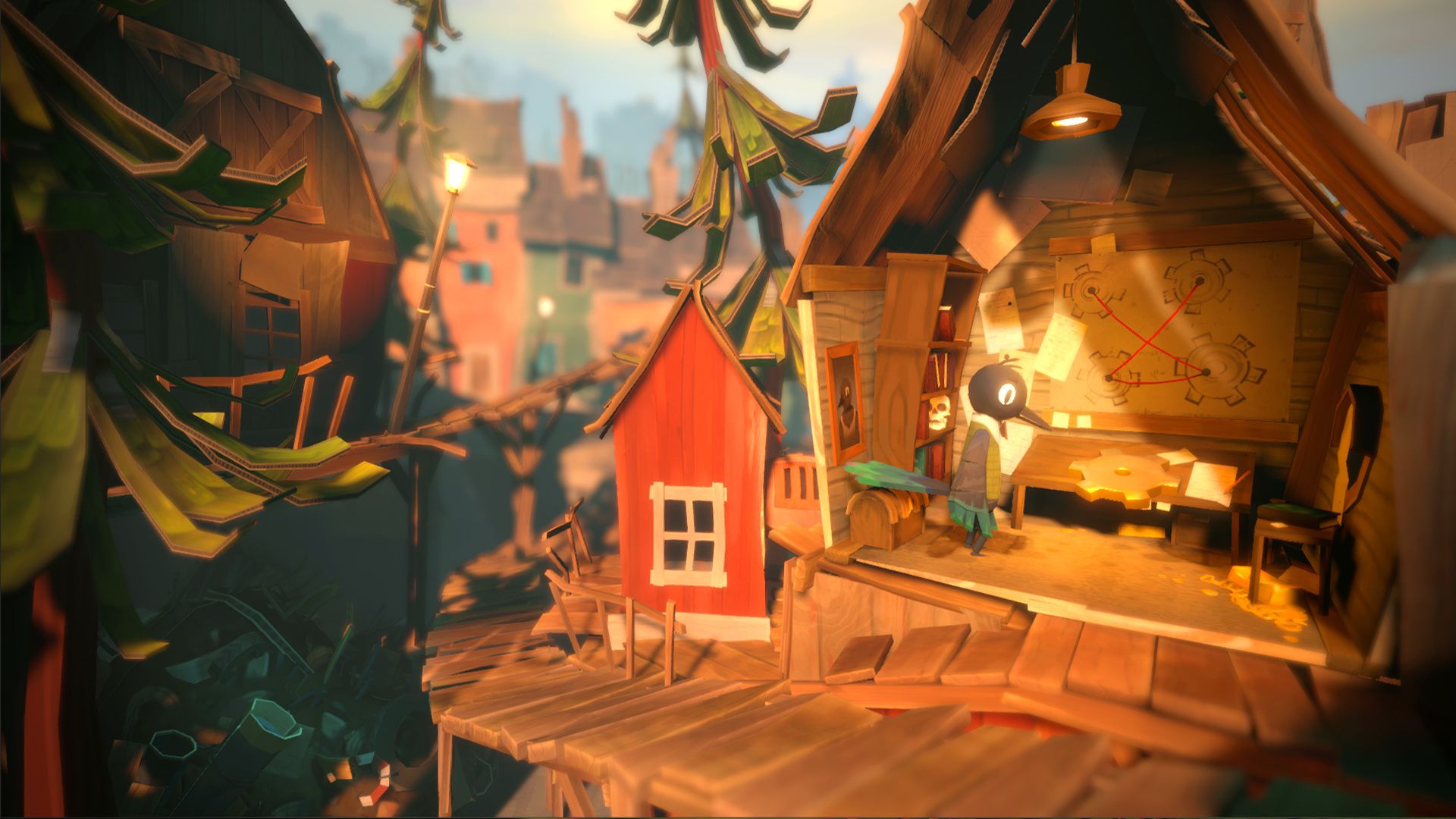 I really love how they structured this game. You can tell 100% that it was made to be experienced in VR. Whereas another favorite VR game, Astrobots, can easily be experienced in VR or in 2D. Since your character is stationary, the motion sickness factor goes way down, meaning that you can spend hours upon hours in this world and not get VR fatigue.
Art Style
5/5 Stars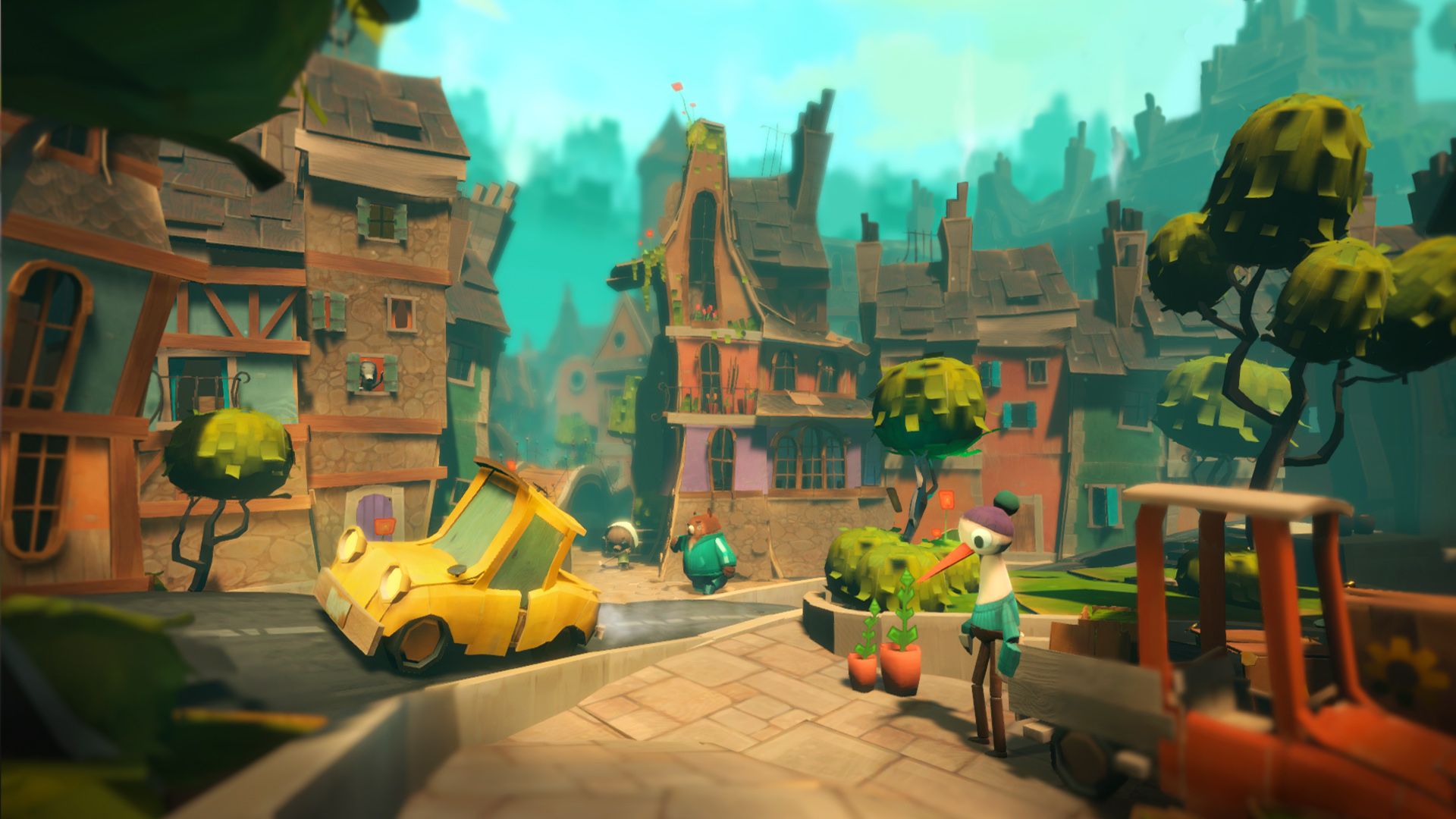 Ghost Giant is a bit like Yoshi's Craft world on steroids. From the towns, landscapes, and shops, Ghost Giant is an art student's wildest project come true. The photos truly don't do it justice. The creativity and artistry that went into designing this game are unparalleled, and you'll find yourself immersed in this 3-dimensional cardboard for hours upon end.
This game does an excellent job at creating this sense of inertia, even though the main mechanics of the game are very simple. You would think, being a stationary somewhat removed character, the game could get repetitive fast. While I did have to google some of the puzzles because the gameplay changed, I wasn't bothered. What it doesn't have in action, it well makes up for in story, and you'll be giddy looking forward to what the next scene holds.
The Verdict
Ghost Giant is one of, if not the most underrated VR game. The puzzles were challenging and rewarding, and Ghost Giant delivers so well what all VR games should: It transports you to a completely different reality and time. I hope you all go and buy this game and truly enjoy the experience.
You may even find a tear in your eye for Louis. Can't say I didn't warn you.